Download Webinar: EC-Monitor - the enhanced early kick detection system
Available on demand
Webinar about EC-Monitor, the latest addition to Enhanced Drilling's service portfolio.
In this webinar, you will learn more about the many benefits of Enhanced Drilling's EC-Monitor early kick detection system, such as how the solution eliminates the external effects of rig motion to give a highly accurate return volume flow measurement.
The webinar also includes a guest speaker from Transocean.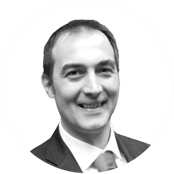 The presenter is Eric Claudey, Drilling Engineer Enhanced Drilling.
Download The Webinar Here