Download Webinar: EC-Drill® - MPC and open hole gravel packing
Available on demand
Managed Pressure Cementing and open hole gravel packing (OHGP) with the EC-Drill® controlled mud level technology.
In this webinar, you will get an overview of how EC-Drill® can be a powerful tool to optimize cementing and open hole gravel pack operations.
The webinar also includes a guest speaker from Lundin Energy.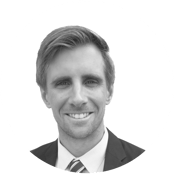 The presenter is Max Olsen, Technical Sales Manager Enhanced Drilling.
Download The Webinar Here