Download Webinar: Combined Services - how one system can perform three services
Available on demand
Webinar on how to successfully combine CTS and RMR® with EC-Drill® - one system, three services.
In this webinar, you will learn how Enhanced Drilling's Cuttings Transport System, RMR® - Riserless Mud Recovery, and EC-Drill® Controlled Mud Level technologies can be combined in a single system to perform three services during pre- and post-BOP drilling operations.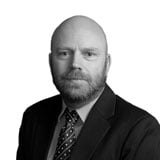 The presenter is Bernt Eikemo, VP Sales & Marketing Enhanced Drilling.
Download The Webinar Here